PRO-SPEED BACK - MEDIUM
Reference: 1876169
Certified back with pre-curved rigid structure and perforated surface, suitable for road and track.
Maximum safety on two wheels that guarantees the rider high-level aerodynamic performance such as sports and track driving.
This certified back is the latest creation of DAINESE in its category.
The rigid pre-curved structure offers unmatched ergonomics and the freedom of movement on the bike is guaranteed by a possibility of total lateral and vertical/longitudinal torque.
A riding experience that combines the highest safety standards with unique features in terms of lightness and breathability.
The perforated surface of the back cover ensures all necessary ventilation even on the most torrid paths.
The heart of Pro-Speed protectors is an exclusive aluminum internal structure that offers maximum impact protection in any situation and adapts to temperature changes.
The evolution of design and technology has produced a backline designed to better experience the adrenaline that each curve produces.
BACK PROTECTOR: THE ESSENCE OF PROTECTION
DAINESE invented the back in 1979. Since then, it has become an essential item for the motorcyclist, especially for World Cup champions, as well as for fans around the world, accompanying them on their motorcycle adventures. The back is the essence of motorcycle protection.

It is essential to choose the most suitable back to your characteristics so that you feel free and safe and can fully enjoy each curve, in any condition. That's why we help you understand which technology is best for you.
DISCOVER THE FEATURES OF THIS BACKSPY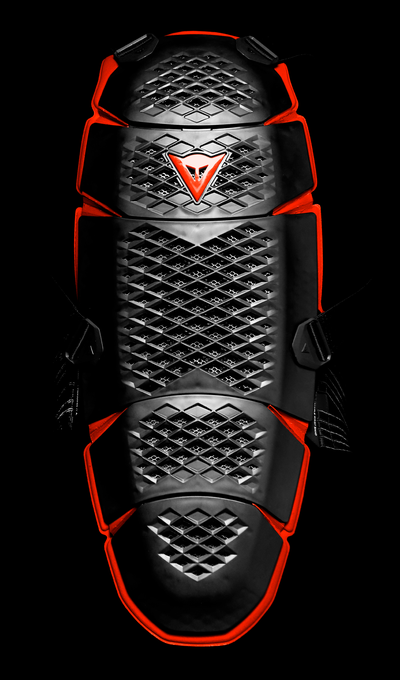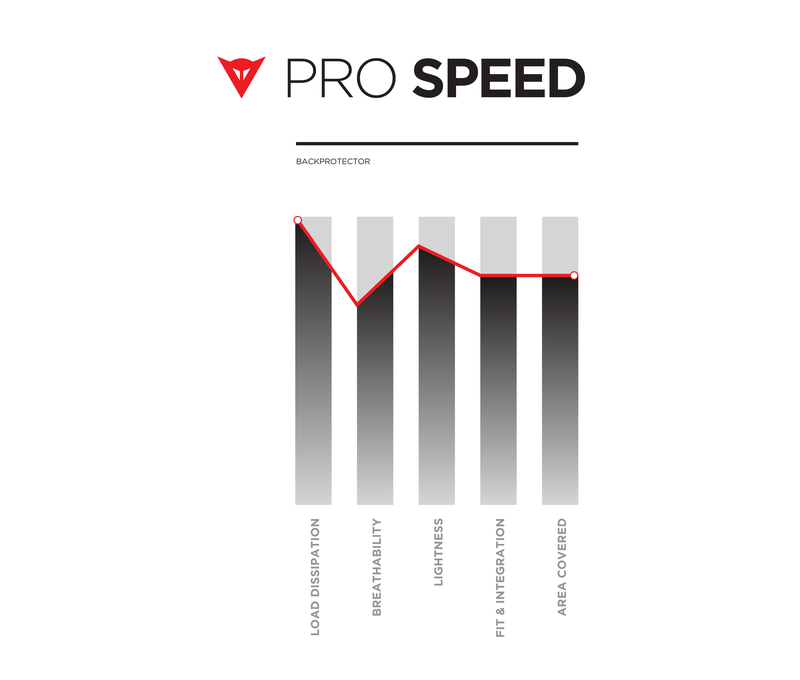 HOW TO READ THE CHARACTERISTICS OF A BACKSWOMAN
| | |
| --- | --- |
| Ergonomics | - Adjustable and removable waistband - Anatomical shape - Waist profile with specific design - Pre-curved shape |
| Performance shock | - CE - Cat certified back protector. II - EN 1621.2 level 2: |
| Main materials | - Comfortable and ergonomic padding - Aluminum honeycomb structure |
| Temperature | - 28% of ventilated surface - Perforated structure |